Product Description
MIMAKI CJV150 Cutter Plotter
More efficient!
Shorten the delivery time, up to 17.5 m2 / h high-speed printing
Product Description
Specifications

model
mimaki CJV150
Print System
On-demand piezo, one print head per color 8 channels for a variety of
ink configurations
Maximum print width
CJV150-75: 31.4 inches (800 mm)
CJV150-107: 42.9 inches (1090 mm)
CJV150-130: 53.5 inches (1361 mm)
CJV150-160: 63.3 inches (1610 mm)
Print resolution
360, 540, 720, 1,080, 1,440 dpi
Ink Type
Mimaki SS21 Eco-Solvent:C, M, Y, K, Lc, Lm, Lk, Or, W, Si
Mimaki ES3 Eco-Solvent: C, M, Y, K, Lc, Lm, W
Mimaki Sb54 Dye Sublimation: Bl, M, Y, K, Lbl, Lm
Ink Capacity
440ml cartridges available for most colors
220ml cartridges only for Silver and White ink
Optional: 2-liter bulk ink system standard for most colors
Maximum media width
CJV150-75: 31.8 inches (810 mm)
CJV150-107: 43.1 inches (1100 mm)
CJV150-130: 53.9 inches (1371 mm)
CJV150-160: 63.7 inches (1620 mm)
Max roll weight
88 lbs. (40 kg)
Media thickness
1.0 mm
Operational environment
Temp: 59c – 86c F (15– 30C)
35-65% RH (non-condensing)
Connectivity
USB 2.0
Power supply
Single-phase AC 100-120V (AC 220-240V) x2
Dimensions (W × D × H)
CJV150-75: 77 x 28 x 55 inches (195 x 71 x 140 cm)
CJV150-107: 89 x 28 x 55 inches (226 x 71 x 140 cm)
CJV150-130: 99 x 28 x 55 inches (251 x 71 x 140 cm)
CJV150-160: 109 x 28 x 55 inches (277 x 71 x 140 cm)
Weight
CJV150-75: 278 lbs. (126 kg)
CJV150-107: 313 lbs. (142 kg)
CJV150-130: 346 lbs. (157 kg)
CJV150-160: 370 lbs. (168 kg)
Ink for the Mimaki CJV150 Series
Eco Solvent ink (SS21)
Cyan
Magenta
Yellow
Black
Light Cyan
Light Magenta
Light Black
Orange
White
Silver
2L MBIS Pack*
SPC-0588C
SPC-0588M
SPC-0588Y
SPC-0588K
SPC-0588LC
SPC-0588LM
SPC-0588LK
SPC-0588OR
440ml cartridge
SPC-0501C
SPC-0501M
SPC-0501Y
SPC-0501K
SPC-0501LC
SPC-0501LM
SPC-0501LK
SPC-0501OR
220ml cartridge
SPC-0504W-2
SPC-0504Si
Eco Solvent ink (ES3)
Cyan
Magenta
Yellow
Black
Light Cyan
Light Magenta
Light Black
Orange
White
Silver
440ml cartridge
SPC-0440C
SPC-0440M
SPC-0440Y
SPC-0440K
SPC-0440LC
SPC-0440LM
220ml cartridge
SPC-0433W-2
Dye Sublimation ink (Sb54)
Blue
Magenta
Yellow
Black
Light Blue
Light Magenta
Light Black
Orange
White
Silver
2L MBIS Pack*
SB54-BLT-2L
SB54-MT-2L
SB54-YT-2L
SB54-KT-2L
SB54-LBT-2L
SB54-LMT-2L
440ml cartridge
SB54-BLT-44
SB54-M-44
SB43-Y-44
SB54-K-44
SB54-LBL-44
SB54-LMT-44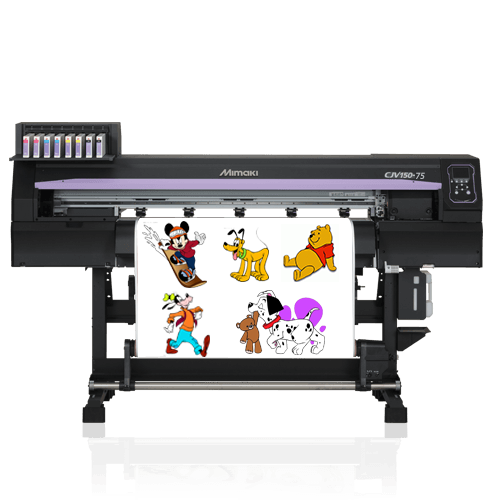 To achieve the fastest 17.5 m2 / h (540 x 720 dpi, four color), standard mode 11.9 m2 / h (540 x 1080 dpi, four color) of the high-speed printing.
When printing ink with symmetric arrangement, the bidirectional also can realize stable high quality.
Slashing the manual operation time, "clamping pressure automatic switching function"
The function of automatic cartridge switching UISS
High precision, high quality!!!!!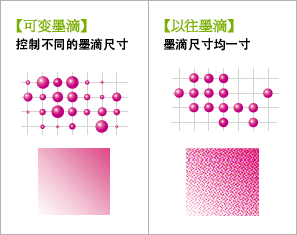 A maximum resolution of 1440 dpi, implementation, more fine print.
Has realized the accurate contour cutting, read "continuous cutting mark function"
Two kinds of solvent ink, with more extensive applications:
SS21 solvent ink

ES3 green solvent ink

White ink (SS1, ES3 ink ink has)

Equipped with silver ink (ES3 ink)
Software team rich:
Raster Link Pro 5 continuous printing and cutting
Fine Cut 8 for Illustrator to achieve more advanced cutting effect
Simple Studio anyone can easily printing and cutting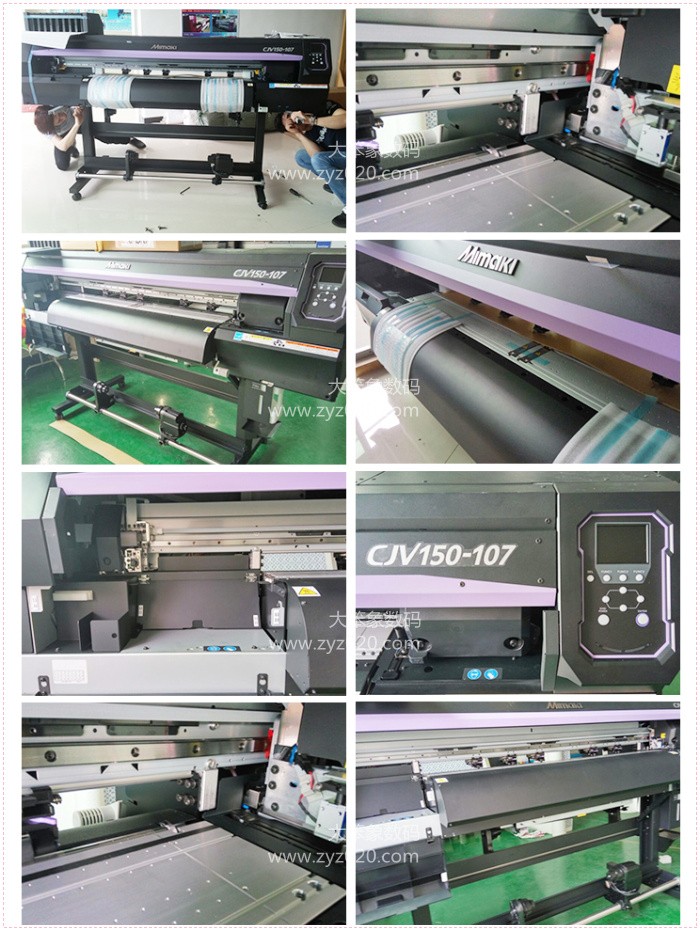 Company Information
Guangzhou Elephant Digital Technology Co.,Ltd.
1.Established in 2004, our factory had passed Audit report of SGS & ROHS Certification approval.
2.We are a heat press machine manufacturer, and orginal Epson, Mutoh and Mimaki Sublimation printer Agent, Hotsale printer with high quality and competitive price.
3.We are the one of four Korea Inktec sublimation ink Agent in China.
4.In the heat transfer business, we accumulate 10 years experience and win many support and
faith from old and new customers.
5.We hope to establish good relationship with creative doubleins and strengthen mutual cooperation. Please contact me if you have any question.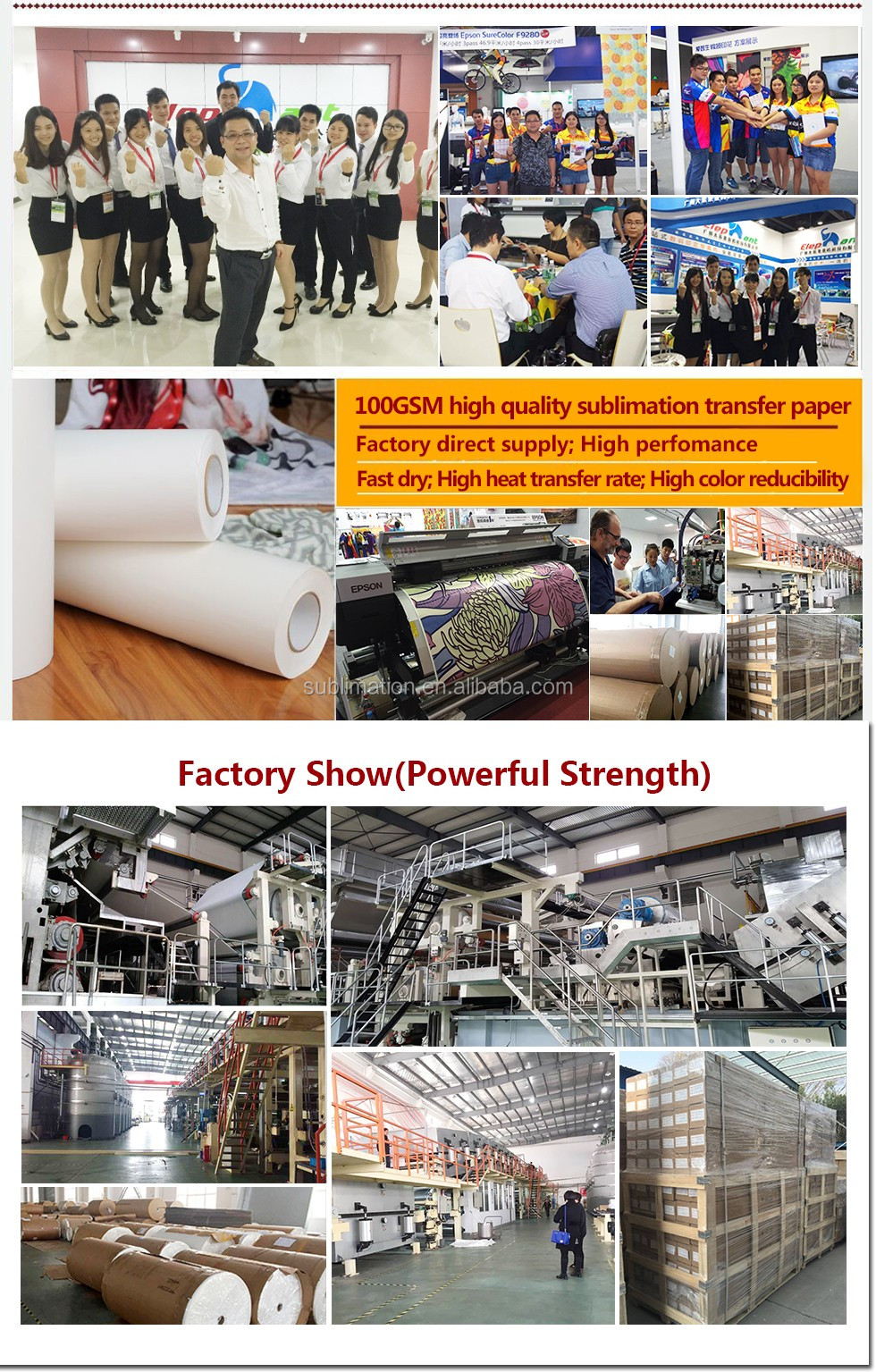 Our Services
1. With 10 years' manufacture & sales experience, we prefer LONG-TERM COOPRATION WITH YOU!
2. Main product lines:
1) Sublimation printer series: Epson, Mimaki, MUTOH.
2) Small heat press machine, Roll heat press machine.
3) Sublimation paper, sublimation ink.
4) Heat transfer vinyl, vinyl cutter plotter.
5) OEM service in sublimation printing.
3. Professional technical support, one year after sales service.
4.Good service, short delivery time.
Packaging & Shipping
Packing: Full-wrapped foam package with strong carton and wooden package
Vera Lee
Sale Supervisor
Guangzhou Elephant Digital Technology Co.,Ltd.
Tel/Whatsapp/Wechat: +86 15018705787
QQ: 2880506323
Skype: veraliyan
Mail: vera@transferchina.cn
Facebook: 251701482@qq.com
We focus on digital printing technology since 2002.
Epson Mutoh Mimaki China Agent in digital printing on fabric.
Payment Terms︰ TT / Western Union / Paypal
Product Image